Kyoto's traditional aesthetic - Our foundation.
KYOLITE(KYOLITE Co., Ltd. and KYOTECH Co., Ltd.) was founded in 1933 as a YUZEN (One of the dying methods mainly used for KIMONO) pattern carving company in KYOTO. Since then, we have adapted our traditional techniques to expand our business to new and exciting fields.
Our industry-leading Non-combustible Decorative Panel was developed by merging traditional design and modern printing technology.


1933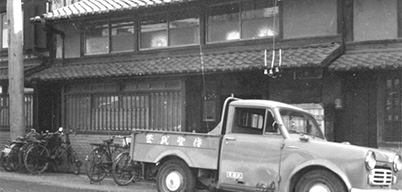 Jan. 1933
"Sano Design Pattern Company" which would eventually become KYOTECH and KYOLITE, was established by Yoshio Sano in Nakagyo, Kyoto as a YUZEN pattern carving company.
1953
Aug. 1953
"Sano Design Pattern Company" went public and changed its name "Sano Design Pattern Company Co., Ltd."
At the same time, the company started manufacturing carved patterns for screen printing on the side.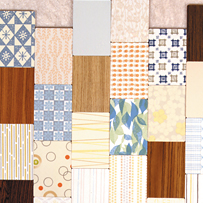 1955-
Started developing building materials.
Sano Design Pattern Company gradually began using YUZEN patterns in addition to selling them.
The company became a leader in YUZEN pattern carving and screen-printing pattern manufacturing.
Meanwhile, Yoshio Sano, the founder of the company, was suddenly hospitalized for a gastrointestinal disorder. While he was in a hospital, he was surrounded by stark plaster walls and he realized the importance of making relaxing interior spaces. After that, he came up with the idea to design construction materials with rich color and patterns.
From that point on the company began to use the YUZEN patterns to develop construction materials.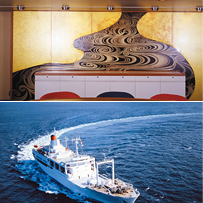 1960-
"KYOLITE" wall panel for ships was released.
KYOLITE dominated the ship wall covering market with an over 80% share in the domestic market.
The company started selling and developing Decorative materials named "KYOLITE".
It was used as wall and ceiling materials in the Aomori-Hakodate and Uno-Takamatsu ferries, where it gained a reputation for its high durability and water resistance.
1962
Jul. 1962
Started manufacturing and processing Decorative Panel.
A new factory was built in Kisshoin, Kyoto where Decorative Panel could be manufactured with any color or pattern.
1968
Apr. 1965
"Sano Design Pattern Company Co., Ltd." changed its name as "Sano Shigei Co., Ltd.".
1968
Apr. 1968
The sales company "KYOLITE Co., Ltd."
1969
Dec. 1969
KYOLITE Tokyo Branch was opened.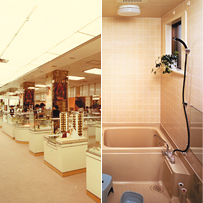 1970-
Business expansion into housing materials.
More comfort for harsh environments.
Sano Shigei shifted focus from wall materials for ships to housing materials, specializing in places where water or fire are used in houses. The company increased its market share in Decorative Panel for bathrooms. At the same time, the company made great strides in the building material area with the release of the KYOLITE Right Pearl, which gained popularity in department stores and furniture manufacturing.
1970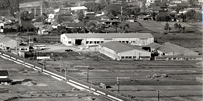 Sep. 1970
Installed manufacturing system for "Decorative Panel".
A new factory was built in Kameoka, Kyoto and the interior division moved there to facilitate its expantion.
1977
Nov. 1977
The kimono pattern and screen printing pattern divisions merged and moved to a newly built factory in Kuze, KYOTO.
1982
Jul. 1982
"Total Quality Control" was Introduced
1984
Jul. 1984
Western Japan business office, now KYOLITE Fukuoka Branch, was opened.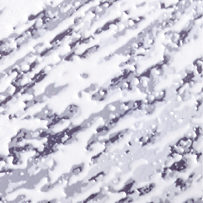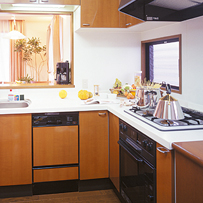 1985-
Non-combustible Decorative Panel "Urban series" was released.
The Urban series features three-dimensional printed textures that people can't resist touching.
We released "UV-coated Urban S" line. The Urban S line features various colors and three-dimensional printed textures. This was completely revolutionary concept which differentiated KYOLITE from the flat simple designs of its competitors.
Luxurious mirror like shine. The first Decorative Paneling for the Kitchen.
We released "Urban G" line with highly-reflective surfaces. It was well received and in the 1990s the Urban Series became the first Decorative Panel in Japan which was used by a kitchen manufacturer.
After that, it was adopted by numerous other kitchen manufactures and our products still dominate the Kitchen manufacturing panel supply market.
History of KYOTECH group 2