Adapt our expressiveness for Decorative Panel
Interior division adapts KYOTECH group's unique printing techniques for Decorative Paneling, which can color any living space.
Their Decorative Paneling's rich texture and quality design gets high evaluations.
The division will continue to adapt KYOTECH group's aesthetic to provide quality products.
Business area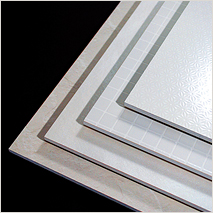 Non-combustible Decorative Panel
Our Non-combustible Decorative Panel has various design patterns and various kinds of texture. Especially for kitchen area, our Decorative Panel dominated the market share in Japan.
Usage / Kitchen, toilet and lavatory, bathroom, public space, ship, etc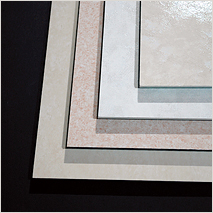 Panel for renovating (Specialized for bathroom and sanitary spaces)
Wall materials for quick renovating especially for wet space. It has lightweight and excellent durability and design.
It can be constructed by unconventional methods and is widely used for commercial facilities, and hotels etc.
Usage / renovating bathroom, renovating toilet and face washing room, etc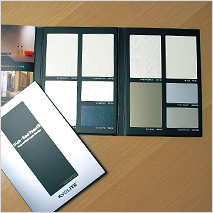 High-end Decorative Panel
"The Highest quality Non-combustible Decorative Panel" We can confidently recommend these products for customers who are intransigent about making rich living space. Those Decorative Panel have more sophisticated and higher quality texture and stronger presence than the other Decorative Board.
Usage / Usage / Kitchen, toilet and face washing room, bathroom, public space, etc